"This house believes that global warming is one of the fundamental problems humanity must deal with".
The event was oversubscribed, but whether standing, sitting or lingering in the doorway, those present were given a treat. The proposition focussed on the extent of scientific support and evidence and the potentially far reaching consequences, whilst the opposition replied questioning the motives of scientific evidence the convolution of myriad sources in determining its causes and the elaboration of effects by the proposition. It finished with an attack on Al Gore delivered flamboyantly by J.Strode, which though humorous and scathing was tempered and ultimately defeated by P.Ziya's calm presentation of returning to the key science and potential outcomes. The #prostrode lobby would add of course that the opposition did win the audience vote, though the motion was carried by the judges.
You can listen to the debate again Here. Many thanks to Aquilla Radio for recording it and hosting it in their player. (Currently track 9 on the player)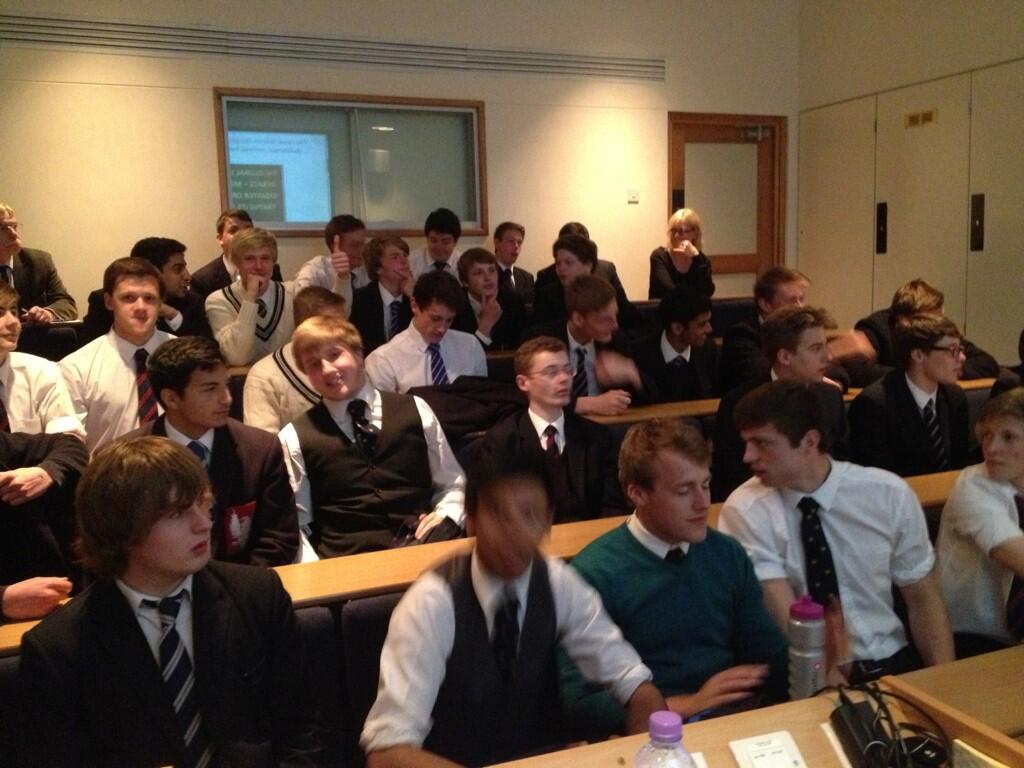 A tense crowd awaits the debate...